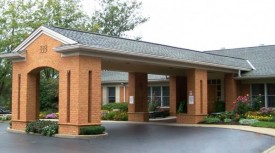 The team at Overbrook is committed to serving the local community of residents, their families and the many loyal community members who are part of our large staff. Through a top quality leadership...
Read More
Information
Q: How do I pay for care?
Medicare Under certain limited conditions, Medicare will pay some nursing home costs for Medicare beneficiaries who require skilled nursing or...
Read More
Contact
Contact Us
Phone: (740) 992-6472 Fax: (740) 992-7406 info@OverbrookCenter.com Helpful links: www.medicare.gov This site can assist with answering questions...

More information
Services

Providing Quality Nursing Care for over 20 years.
Overbrook's new dinning services provide an exceptional menu and a comfortable place to visit with family, friends and visitors. The dietary manager...
More information